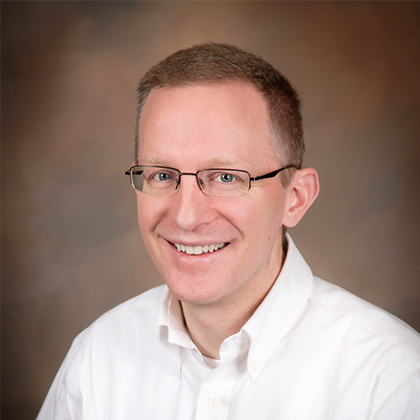 Sr. Vice President, Operations & Supply Chain
Dick Kennedy joined Wells Enterprises, Inc. in February 2007 managing manufacturing at our North Ice Cream Plant in Le Mars. He moved on to manage critical programs in various roles across Wells to sustain our future through continuous improvement, R&D, Product Commercialization, Sales & Operations Planning, M&A, and Business Transformation.
In 2022, Dick was promoted to Senior Vice President of Operations and Supply Chain, leading Wells procurement, logistics, engineering, and manufacturing facilities across the country. His drive and focus on progress and the future have been vital to Wells' success in navigating into the next 100 years in business.
Prior to joining Wells, he worked in the consumer electronics industry in an international role where he worked as a global engineering leader and in various roles in business development, business planning & supply management.
Dick is an Industrial and Manufacturing Systems Engineering graduate from Iowa State University. He also holds a Theory of Constraints Jonah certification from the Goldratt Institute.
His favorite Wells product is the Blue Bunny Chips Galore.