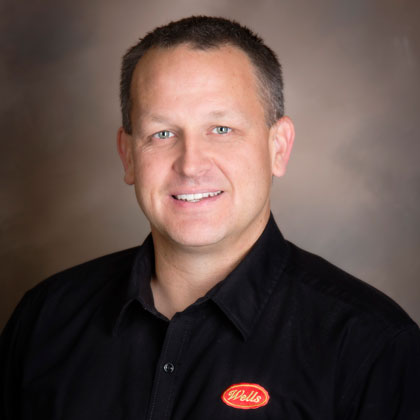 Executive Vice President Finance and Chief Financial Officer
Jeremy started his career at Wells in 2007, coming on board as finance director. In 2009 he was promoted to senior director of financial planning & analysis, and in 2012 was named vice president of financial planning and analysis. In 2014, Pinkerman became vice president and corporate controller and in 2015 was appointed to the role of Chief Financial Officer.
Prior to Wells, Pinkerman worked in financial positions at BPI Technology, Gateway and ConAgra.
Pinkerman received his bachelor degree in accounting from Evangel University in Springfield, Missouri and his MBA from the University of South Dakota.
Jeremy's favorite Blue Bunny treat is a scoop of Premium Peanut Butter Party.